Recently, Shen shiminghong, President of Epson (China) Co., Ltd., talked about his views on the Chinese market in an interview with the media.
Shenshi Minghong believes that the innovation speed of the Chinese market is very fast and the innovation quality is high. Especially in terms of intelligence and mobile Internet, China undoubtedly leads the world. This means that Shenzhen shiminghong's work in China is more challenging. It needs to understand the most cutting-edge trends in real time, keep up with the market, proactively understand changes and take corresponding measures.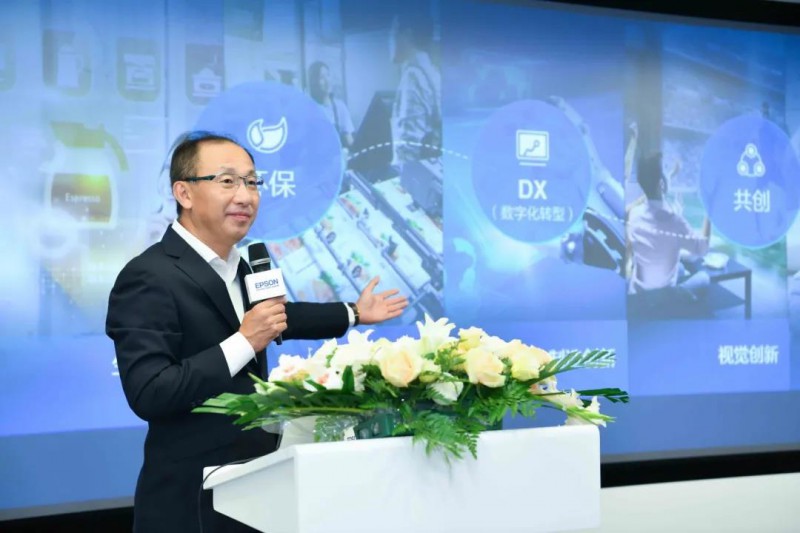 Epson China's "first step" in the printing field is also the embodiment of these measures. In the past, the data and text received in wechat could not be directly transmitted to the printer for printing. Later, Epson immediately deployed and completed the development of wechat one click printing scheme through its insight into user needs. Shen shiminghong disclosed that Epson was the first manufacturer to realize wechat direct printing.
Epson is not only a wechat applet printing scheme, but also an old printer manufacturer that takes the lead in revolutionary printing experience with "wisdom". In July, 2021, Epson released the world's first Huawei hilink color ink bin printer, which was connected to harmonyos Hongmeng ecology, and achieved an innovative breakthrough in the experience of distribution network and printing mode. This is Epson's achievement in optimizing the user experience and creating a better intelligent life for consumers from the perspective of changing printing needs of home users.
In terms of intelligent projection, Epson believes that generation Z young people who grew up in a digital environment will be the main consumers in the future, so it is more necessary to understand their needs and make corresponding innovations. Epson's home intelligent projection products will also be developed in China based on the needs and hobbies of young people.
Shen shiminghong has been working in China for four and a half years and spends a lot of time visiting the market every month. What impressed him was that in the past, most of Epson's inkjet printers and needle printers dedicated to invoice printing were sold in the professional computer city. However, in the past 2~3 years, sales have significantly shifted to online, with the proportion of e-commerce platforms such as jd.com, tmall.com and pinduoduo rising. He said that only by personally visiting offline channel dealers such as computer city can we truly understand why customers buy offline. Epson and physical stores work together to bring customers a better product experience through video tutorials, door-to-door explanations, etc., enabling offline sales to achieve greater value, so as to maintain smooth sales through online and offline channels.
Epson found that many small, medium-sized and micro enterprises are not very rich in funds, resulting in the demand for leasing. However, for those small and medium-sized channel providers who are not very strong, they also have financial difficulties. After learning about the situation, Epson adopted a mechanism to combine banks, leasing companies and channel dealers, and provide certain support to channels and dealers through banks and leasing companies to solve the problem of insufficient liquidity of the latter.
"Technology + localization" has always been Epson's strategy, hoping to give better play to the role of social media and digital platform, so as to form a drainage, open up online and offline paths, bring intelligent comprehensive solutions to users, and create a more diversified intelligent life.